< Back to overview
Similar Products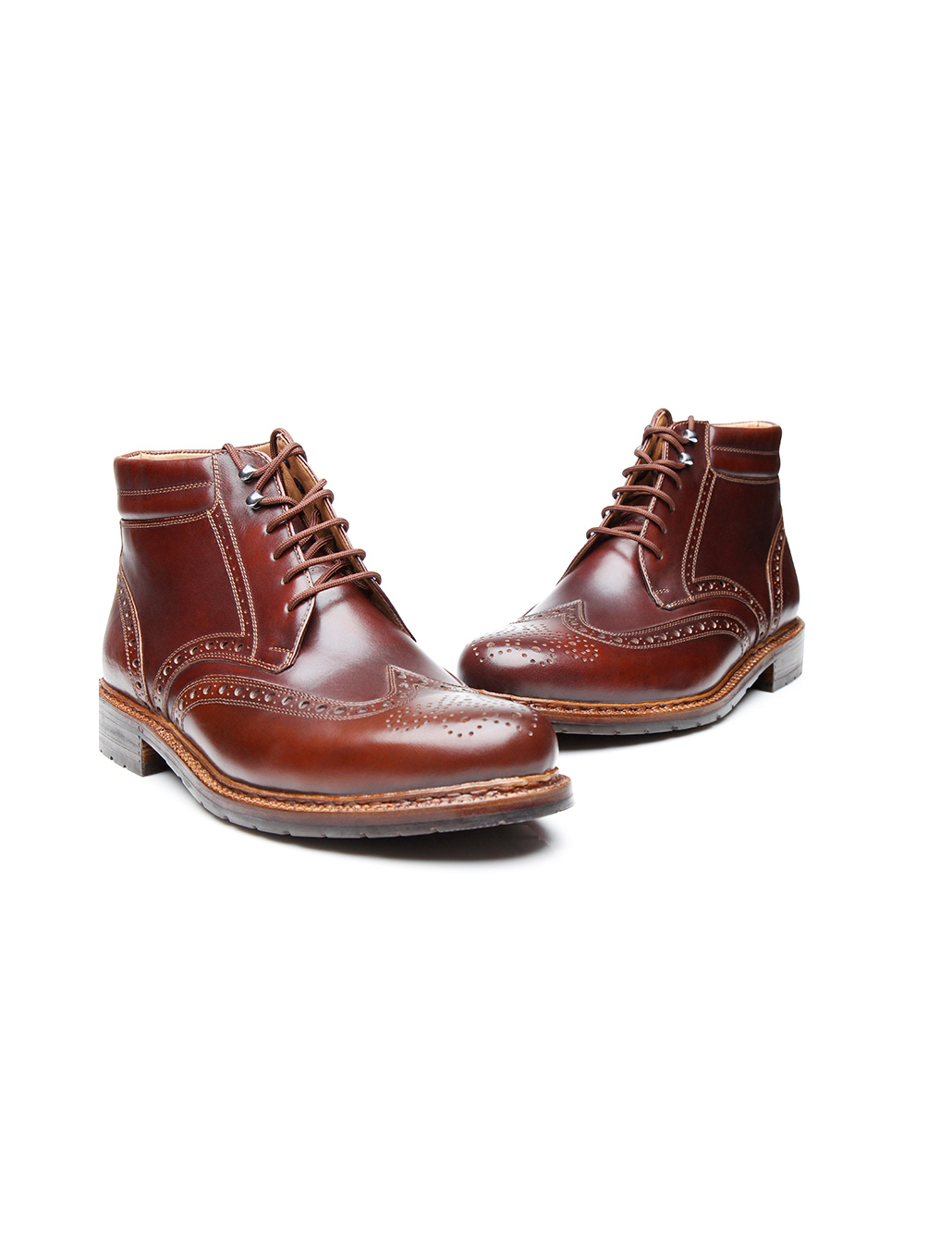 The striking design of this classic low-rise Norwegian, modeled in part on the Derby, is perfectly supplemented by a robust greased nubuck upper as well as a durable rubber lug sole. Thanks to an additional wax layer, the upper is water-repellent and develops a sporty patina over time. A U-shaped vamp insert and striking decorative seam at the toe of the shoe pay tribute to this model's roots as an erstwhile fisherman's shoe.
In terms of its design, this sophisticated Norwegian by Heinrich Dinkelacker has been pared down to the essentials. It serves as an impressive testament to the brand's masterful craftsmanship. This model's meticulously constructed double sole is made from a flexible leather midsole and the rubber lug sole mentioned above. This ensures firm traction, even in the cold, wet season, and increases the extraordinary lifespan of this lace-up men's shoe even further.
Without Haste. Slow Fashion.
Today, as 140 years ago, only around 25 pairs of shoes are made each day. 300 work steps completed by hand and the finest materials, selected according to the principle that a premium shoe is made from premium components, define the difference between expensive and valuable.
Crafted by a master. Worn by an Expert.
Exclusive
Each day, only about 25 pairs of Dinkelacker shoes are made by the skilled hands of master craftsmen: this is one of them. As a result, Germany's most exclusive men's shoe brand is only available in limited qualities, from selected retailers or here in our online shop.
High-quality
Only the most sophisticated materials are used to make hand-crafted Heinrich Dinkelacker footwear. Moreover, each shoe spends six whole days on a last in our factory. This pays off for wearers, ensuring extreme durability and magnificent fidelity to fit that put this footwear in a league of its own.
Iconic
Heinrich Dinkelacker has gone further towards defining the Budapester than any other shoe brand. Some of our lasts have been in use for over 60 years. Our shoes feature striking and unique details that make them instantly recognisable to insiders, from top managers of stock-listed enterprises through to Berlin-based hipsters.