< Back to overview
Similar Products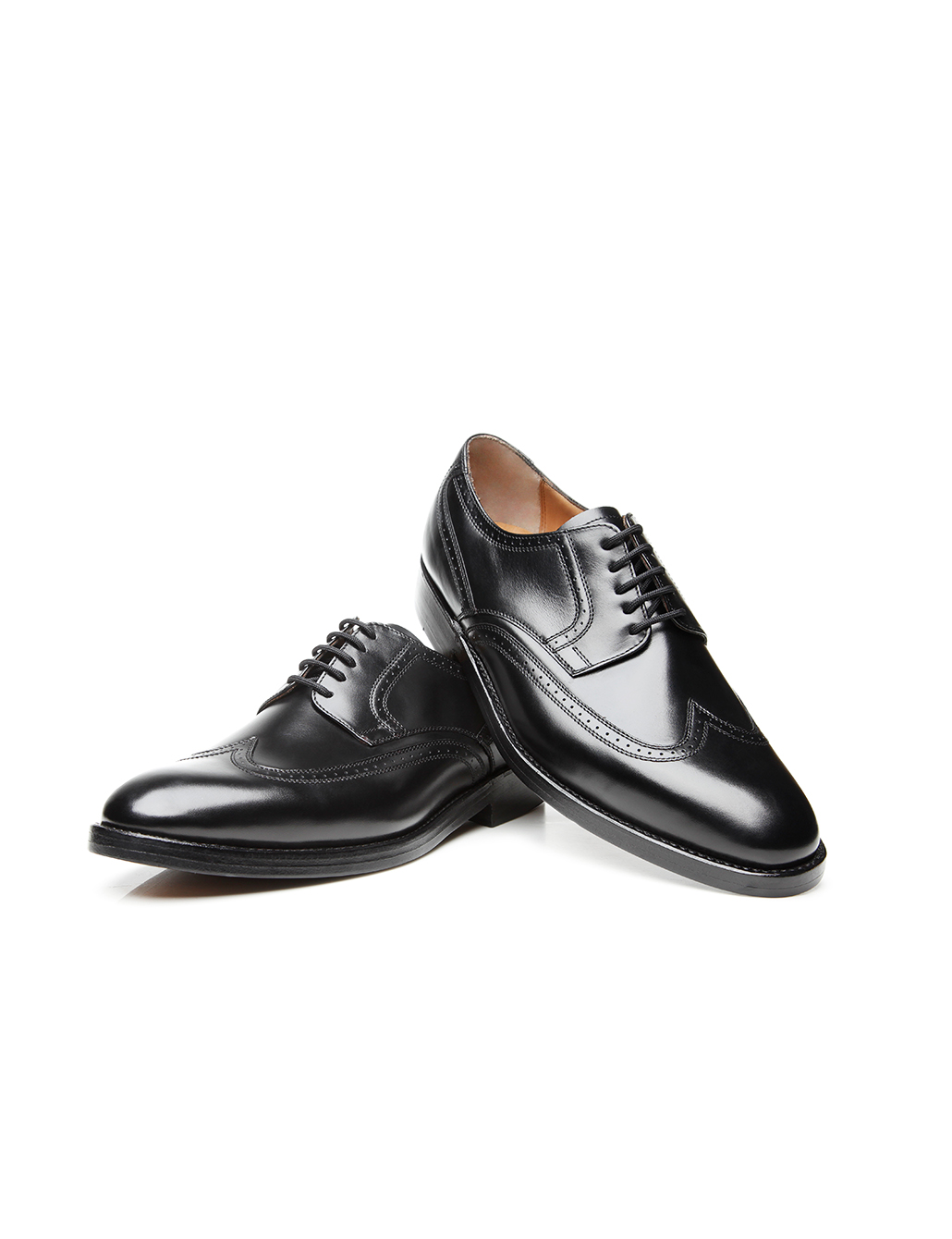 One of the most famous types of men's shoes in the world, this full-brogue Derby thrills with an elegant Luzern last and sporty nubuck. The lovely Lyra perforation found on this model has its origins in long-ago dwellers of the Irish and Scottish countryside, who punctured their softened shoes so that they would dry out more quickly in the marshy Highlands.
Nowadays, this perforation serves a merely decorative purpose. On this handcrafted, sewn-welted full-leather shoe, it is accompanied by open five-eyelet lacing. This model's upper is made from greased nubuck that has been treated to be water-repellent, making it not only impervious to moisture and soiling, but also leading it to develop a sporty patina over time. The cherry on top of this handcrafted masterpiece is likely the robust double leather sole as well as the brass nails that have been driven in by hand.
The full-brogue Derby is available in the colours 'Jeans', 'Vert' and black.
Crafted by a master. Worn by an Expert.
Exclusive
Each day, the best cobblers in Hungary only make about 25 pairs of Dinkelacker shoes in our Budapest factory: This is one of them. As a result, Germany's most exclusive men's shoe brand is only available in limited qualities, from selected retailers or here in our online shop.
High-quality
Only the most sophisticated materials are used to make hand-crafted Heinrich Dinkelacker footwear. Moreover, each shoe spends six whole days on a last in our factory. This pays off for wearers, ensuring extreme durability and magnificent fidelity to fit that put this footwear in a league of its own.
Iconic
Heinrich Dinkelacker has gone further towards defining the Budapester than any other shoe brand. Some of our lasts have been in use for over 60 years. Our shoes feature striking and unique details that make them instantly recognisable to insiders, from top managers of stock-listed enterprises through to Berlin-based hipsters.